Integrity Software customers "Reconnect" face to face for the first time in 4 years
We know that over the past few years it has become more and more difficult for staff to feel connected to both each other and their suppliers.
There have been events which spurred a fundamental change in business, such as working remotely and the need for maximising profitability in order to weather the storm of a post COVID-19 economy. Now more than ever, you need to know that the tools at your disposal have your back and help your business succeed.
On May 11th and 18th Integrity Software hosted "Reconnect" events for our clients to network, get a first look at what's new and to ensure they're making the most of their software.
With everything from Business Analytics and workflows to Dashboards and Mobile Forms, our guests got the chance to experience an insightful day with our software experts, discussing the current position of their businesses and what their future with Evolution Mx may look like.
As well as the future of Mx, we took a look into the benefits of cloud hosting technology, and why so many businesses are considering moving away from costly, outdated server rooms in their business structure.
We are pleased to be able to host events again after a four year hiatus, giving our valued clients a personal, face to face service that is hard to find anywhere else. If after reading this you would like to know more about our construction accounting software you can book a free demonstration or reach out to one of our team here.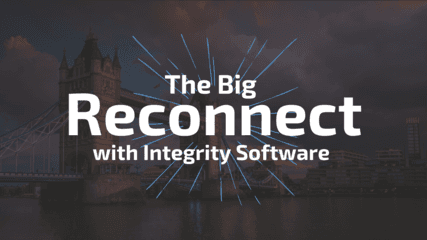 About Integrity Software
We have been providing construction software solutions to UK and Irish construction businesses for more than 40 years, and our fully-integrated construction accounting software is used by more than 1,000 leading construction businesses.
Book your online demo
Complete the form below and a member of our team will be in touch to book you an online demonstration of our software.