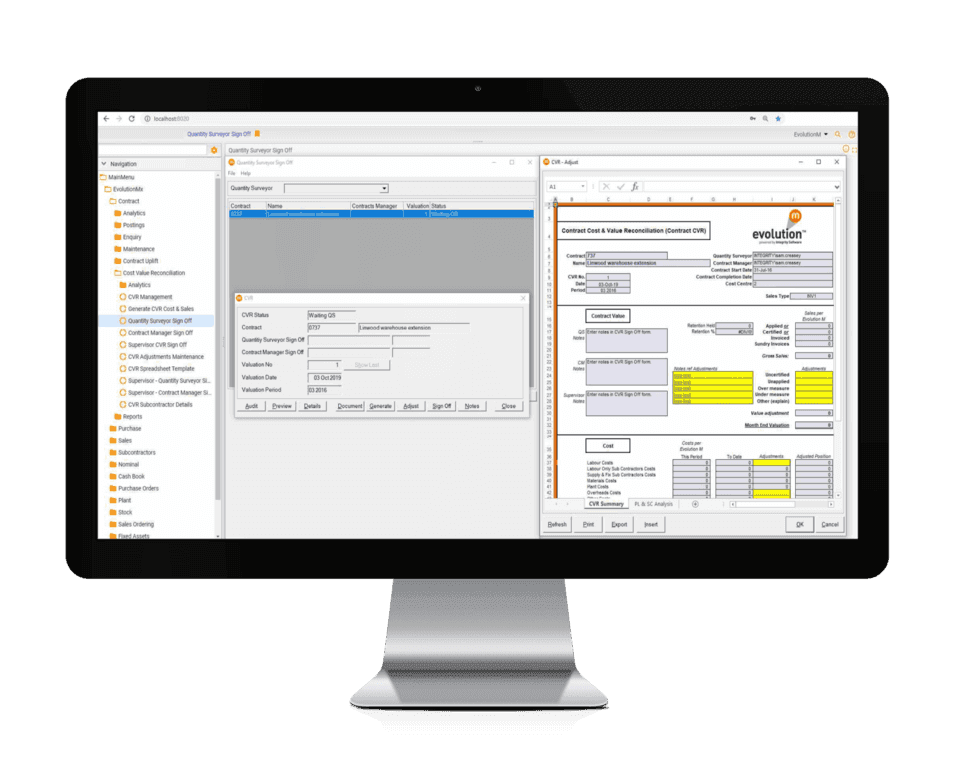 Evolution Mx Lite
Provides a cost-effective solution for businesses who require a fully integrated construction specific cost management and accounting system. Evolution Mx Lite is compliant with legislation for companies in the UK and Ireland.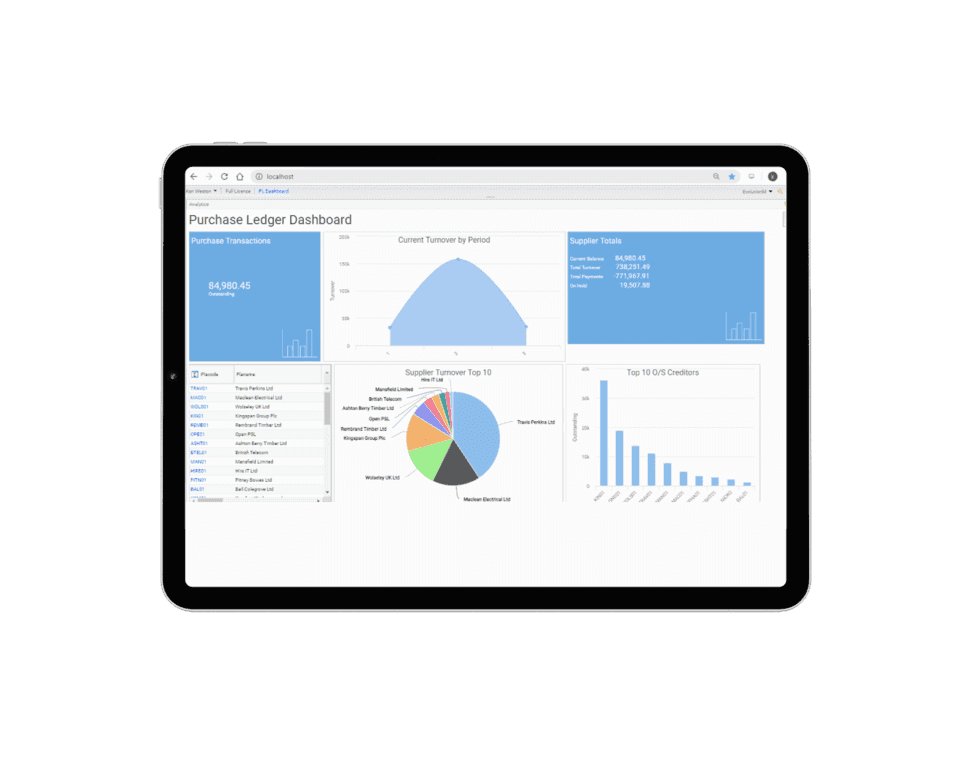 Fully integrated solution
With Mx Lite there is no need for 'bolt-on' third party software. The Evolution Mx range of products have been developed over the past 20 years, meaning we don't miss a trick when it comes to knowing what construction companies need.