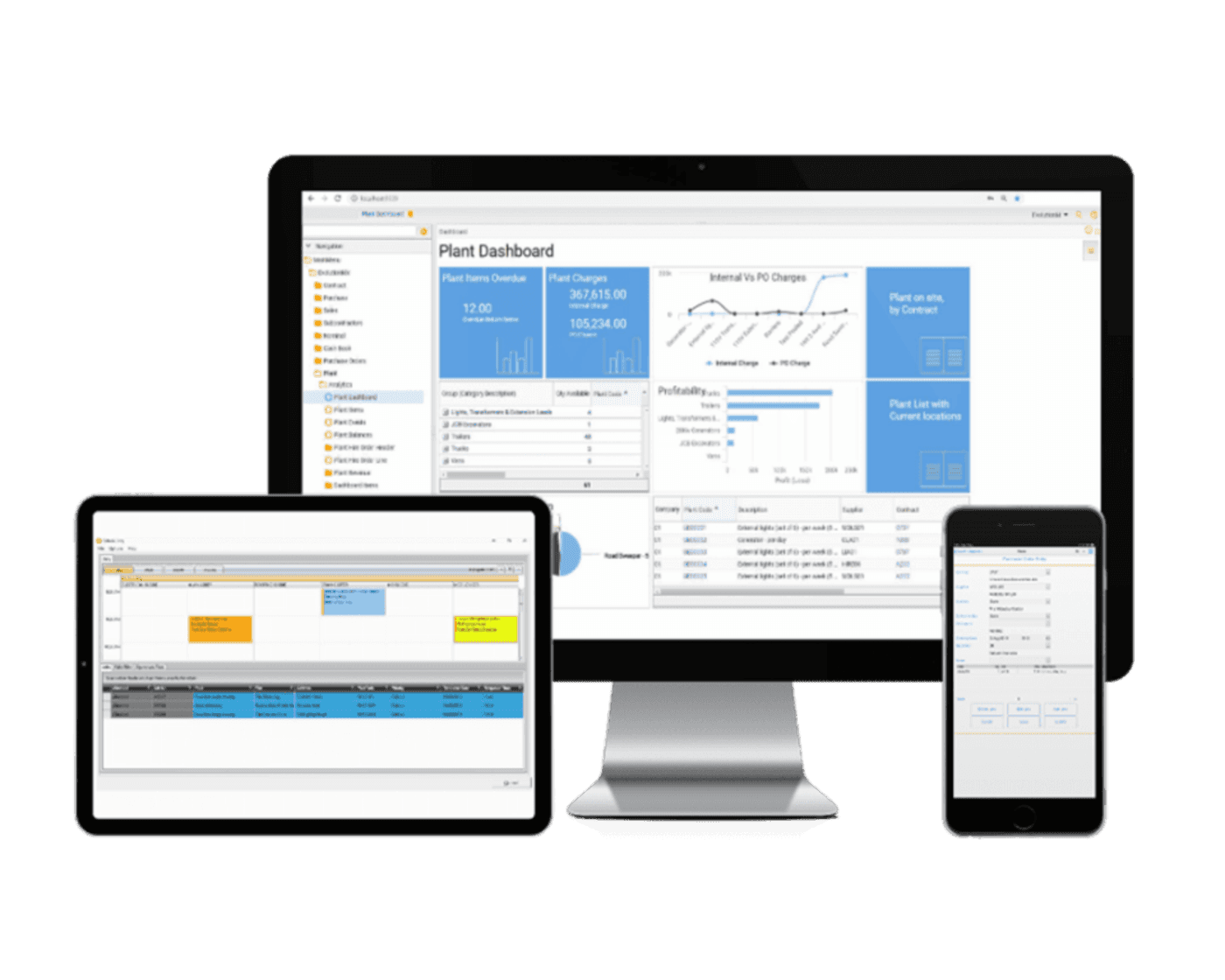 Get real-time information quickly
With Mx Standard businesses can benefit from our real-time reports and dashboards without the need for third party 'bolt-on' software.
That means your team can get access to important information wherever they are - whether that's on site, in the office or at home - thanks to our customisable dashboards.
All they will need is a device and an Internet connection, empowering them with the information they need, when they need it.
The Evolution Mx range has been developed based on more than 40 years of experience of what construction companies need, and want.
Cut invoice processing time with Invoice Register
Our electronic invoice capture Invoice Register & OCR modules allow invoices to be received directly into the accounting system from your suppliers by email, without the need for printing and scanning, saving a considerable amount of time and resources.
With our OCR module, you can go a step further and use AI and machine learning to actually process invoices received by email.
In this new era of home working, this is quite literally cutting invoice processing time in half for our customers. What could your accounts team do with an extra 2.5 days a week?
Ask us today about Invoice Register & OCR to see how much time it could save your construction business.
Find the right package for your construction business
Evolution Mx is a scalable solution, typically used by businesses with a turnover of £1m+.
See which package below includes the options that would best suit your business needs.
| Modules | Lite | Standard | Enterprise |
| --- | --- | --- | --- |
| Purchase, Sales, Nominal & Cashbook | ✔ | ✔ | ✔ |
| Contract Costing | ✔ | ✔ | ✔ |
| Subcontractor Management | ✔ | ✔ | ✔ |
| CIS/RCT tax deductions calculated | ✔ | ✔ | ✔ |
| Document Management | ✔ | ✔ | ✔ |
| Sales Invoices & Applications | ✔ | ✔ | ✔ |
| Integrated Payroll - HMRC (UK) & ROS (ROI) | ✔ | ✔ | ✔ |
| Choice of template code libraries | ✔ | ✔ | ✔ |
| Purchase Ordering (material and subcontract) | ✔ | ✔ | ✔ |
| Electronic Invoice capture | | ✔ | ✔ |
| Business Analytics | | ✔ | ✔ |
| Multi-company/currency | | ✔ | ✔ |
| Plant (owned and hired in/out) | | ✔ | ✔ |
| CVR (Cost Value Reconciliation) | | ✔ | ✔ |
| Works Orders | | | ✔ |
| Stock Control | | | ✔ |
| Sales Orders | | | ✔ |
| Fixed Assets | | | ✔ |
| Mobile working | | | ✔ |
| Alerts, notifications and workflows | | | ✔ |
| Smart OCR - Invoice capture | | | ✔ |