Why The Champion Group Upgraded to Evolution M
The Champion Group of Companies offers a complete set of services for building works of any description and any size. The Basingstoke based company have been established for over 31 years and have a fantastic reputation for quality and service. As a constantly evolving organisation, the group decided it was time their construction management solution was upgraded. We spoke to Kevin Croombs, Group Accountant, on why they made the move.

Which system were you previously using and what were the reasons for looking for a new system?
We we're using Evolution. We wanted to move to Evolution M for the ability to email documents, better integration with Microsoft office, efficiency improvements and up to date legislation in light of increasing MTD demands from HMRC.

What were the important factors when selecting which suppliers to speak to?
We wanted to be sure that we trusted the supplier and that the product was proven.

What was the reason for choosing Integrity Software?
After having been with Integrity software for 15 years using our current software, we were happy with the service levels provided and were just looking to move to the most up-to-date version.

We are very pleased that The Champion Group have chosen to upgrade with us and we look forward to supporting them for many years to come. If you would like to know more about Evolution M, call us today and book your free, no obligation, demonstration on 03453 40340 or contact us here.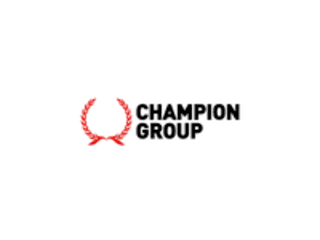 About Integrity Software
We have been providing construction software solutions to UK and Irish construction businesses for more than 40 years, and our fully-integrated construction accounting software is used by more than 1,000 leading construction businesses.
Book your online demo
Complete the form below and a member of our team will be in touch to book you an online demonstration of our software.