Integrity Software Becomes Carbon Neutral
We are pleased to announce that Integrity Software has received the Carbon Neutral+ certification.
This year, we have been focusing on reducing our impact on the planet, by becoming a carbon neutral business. Becoming a carbon neutral business means that we offset the carbon generated by our business activities.
This process began back in December, when all members of our team completed a survey about business miles driven, their home working situation and more. This survey, along with information about our offices and facilities, helped us calculate our total carbon footprint.
Once we understood our carbon footprint, we could then engage in activities to offset it. Carbon offsetting projects help to combat global climate change as well as caring for local communities.
As a team it was decided that the offset activities, we would engage with are UK tree planting, reforestation in Brazil and improving cooking stoves in India.
Tree planting is a great way to offset carbon emissions, as they absorb carbon dioxide to produce oxygen. Local tree planting also allows us to preserve the UK's environment and biodiversity.
The world's rainforests are being destroyed at an increasingly rapid rate. By helping reduce deforestation in the Amazonian Rainforest in Brazil, we can help make a stand against climate change whilst also supporting economic development and protecting the rights of Amazonian people.
In India, cooking alone is responsible for 90% of household energy consumption. By providing Improved Cooking Stoves (ICS), this can improve the level of indoor air pollution and reduce non-renewable biomass consumption. These stoves also improve the living conditions in many poorer households as they are safer and easier to use.
By engaging with these carbon offset activities, Integrity is proud to be doing our bit to tackle climate change as well as improving the lives of many in local communities.
We will continue to monitor our carbon emissions each year and are committed to continuing our offsetting activities to ensure we stay carbon neutral.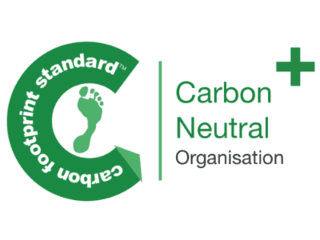 About Integrity Software
We have been providing construction software solutions to UK and Irish construction businesses for more than 40 years, and our fully-integrated construction accounting software is used by more than 1,000 leading construction businesses.
Book your online demo
Complete the form below and a member of our team will be in touch to book you an online demonstration of our software.