Harte Civils choose Evolution Mx to drive their business
Integrity Software would like to extend a warm welcome to Harte Civil Engineering, based in Roscommon and our latest addition to the Integrity Software family. It is with great pleasure that we announce their decision to join us and utilise our cutting-edge Evolution Mx software.
At Integrity Software, are committed to providing industry-leading construction management solutions to our clients. The decision by Harte Civil Engineering to partner with us reaffirms our mission to empower businesses with tools that enhance productivity, streamline operations, and manage project costs more efficiently. By choosing Evolution Mx, Harte Civil Engineering is poised to experience a multitude of benefits. Our software is designed to optimize project cost controls, improve Procurement and Plant Management processes, and enhance overall project visibility through our integrated Document Management.
With its comprehensive suite of features, Evolution Mx will empower Harte Civil Engineering to make informed decisions, collaborate efficiently, and achieve greater success in their projects. We wish to express our sincere thanks to Harte Civil Engineering for trusting us as their software provider of choice. We are excited about this partnership and look forward to working closely with them to help achieve their business goals. Together, we will continue to raise the bar in the construction industry, setting new standards for excellence.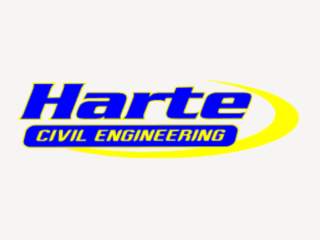 About Integrity Software
We have been providing construction software solutions to UK and Irish construction businesses for more than 40 years, and our fully-integrated construction accounting software is used by more than 1,000 leading construction businesses.
Book your online demo
Complete the form below and a member of our team will be in touch to book you an online demonstration of our software.