A cause for celebration: Developer of the Year Bargate Homes upgrade to Mx
Long-standing Evolution M user Bargate Homes has recently committed to an upgrade to our Evolution Mx software.
Bargate Homes aim to be "developers with a difference", with a focus on going above and beyond for customers above all else. To achieve this, they only agree to a limited number of exclusive developments annually, all in carefully chosen scenic locations near their Fair Oak Headquarters in Hampshire.
Their commitment to quality has not gone unnoticed as Bargate Homes has been awarded Premier Guarantee's national Excellence Award for Development of the Year for its flagship £128m Rivercross scheme in Warsash, Hampshire, as well as the highly coveted Developer of the Year. The Premier Guarantee Excellence Awards recognise excellence in building high quality homes, to raise and celebrate the quality of construction across the industry.
The team at Bargate have said that they wanted the upgrade to further streamline the processing of incoming materials & sub-contractor invoices, as well as facilitate a smooth authorisation process through automated workflows. These changes in turn allow for reduced delays in getting invoices posted and approved for payment. With this upgrade, the inclusion of the Business Analytics module will help the company improve reporting options and provide users with real-time information at a glance.
At Integrity Software we are proud to support our clients' success and are pleased to see Bargate Homes recognised for such a prestigious and meaningful award.
Integrity Software Account Manager Martin Jackson added his congratulations: "It's always a good day when you see such a deserving team get recognition for their work. I look forward to helping them grow with our top of the line software by their side.*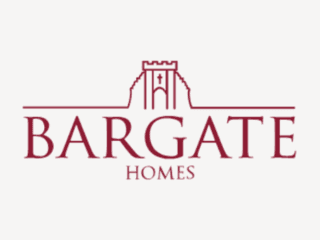 About Integrity Software
We have been providing construction software solutions to UK and Irish construction businesses for more than 40 years, and our fully-integrated construction accounting software is used by more than 1,000 leading construction businesses.
Book your online demo
Complete the form below and a member of our team will be in touch to book you an online demonstration of our software.