Client O'Neill and Brennan double their invoice processing capacity as they use digital tech to further sustainability commitments in 2023
Established in 1990, O'Neill & Brennan are a dedicated recruitment solutions business based in Potters Bar, Hertfordshire; with a focus on innovation and sustainability. With a long standing and trusted brand, they have the industry knowledge and experience to deliver a full logistics and recruitment solution that can be depended upon.
We are delighted to support their business improvement as the company recently doubled the power of their Invoice Register software, committing to high-capacity automation and improved efficiency in 2023 with our optional OCR module.
Being able to move away from paper invoices is a significant factor for companies like O'Neill & Brennan who take pride in operating sustainably and reducing waste. As well as moving towards a more sustainable operation, automated invoice management also greatly improves operational efficiency, with advancements in technology saving up to five minutes per invoice compared to inputting data manually.
With the inclusion of Optical Character Recognition (OCR) to our Invoice Register module, users like O'Neill & Brennan can have the software automatically input data straight from the emailed invoice regardless of formatting type. A powerful management and accounting software like Mx being able to interpret and understand your incoming invoices removes human error and streamlines your daily administration tasks in a tangible and valuable way.
Wasim Ahmed, Sales Director at Integrity Software, said: "We are always keen to help a client like O'Neill and Brennan modernise their business and use technology to innovate their processes. We are excited to support their development and have no doubt they will see significant benefits moving forward."
If you would like to learn more about why your business should automate its invoicing in 2023 you can read our article here. For more information about Evolution Mx or for a personalised software demonstration from one of our experts, you can reach out to our team today.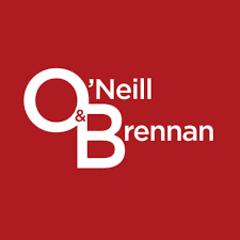 About Integrity Software
We have been providing construction software solutions to UK and Irish construction businesses for more than 40 years, and our fully-integrated construction accounting software is used by more than 1,000 leading construction businesses.
Book your online demo
Complete the form below and a member of our team will be in touch to book you an online demonstration of our software.