Castlebrowne build a strong future with Evolution Mx
Integrity Software are delighted to welcome Castlebrowne Building and Civil Engineering as our latest customer to join us and begin implementation our multi award winning Evolution Mx construction software.
The west Dublin group of companies have been established for almost 40 years and provide a full range of services as both main contractors in commercial and residential projects as well as of civil engineering and project management services. Their prestigious client portfolio includes Cairn, IPUT Real Estate, Rohan Group, Hollybrook New Homes, Sandymark Investments, Uniphar Group, Jordanstown Properties, Primeline Group and Sherwood Homes together with many large civil engineering projects.
Castlebrowne realised that they needed to change their current system to a more robust, modern and fully integrated construction industry specific financial system. They also acknowledged that they needed a single management system for all their teams including finance, procurement and the commercial teams so that all their project cost information could come from one single source. After a detailed requirements analysis with Integrity Software and other proposed vendors, Castlebrowne recognised that Integrity Software, as a leading provider to many of their counterparts in the construction sector, had the expertise and the functionality required to bring their systems forward to the next level and greatly increase efficiency and access to real time project data in the company.
Our Evolution Mx system will provide Castlebrowne Building & Civil Engineering Limited with a fully integrated centralised solution that will improve their access to key business information. The ease and simplicity of the software will also automate many of their processes and greatly improve the workflows between different departments. This includes processing of subcontractor payments, receipt of emailed supplier invoices and approval workflows with their team, while also providing added benefits such as a fully integrated Payroll system, Document Management system and mobile APPS for their teams on site.
It is a privilege to become the software providers to Castlebrowne and we look to enjoying many years with them as a valued customer. If you'd like to find out more about our construction accounting software, please book your demo today.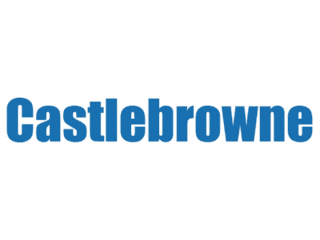 About Integrity Software
We have been providing construction software solutions to UK and Irish construction businesses for more than 40 years, and our fully-integrated construction accounting software is used by more than 1,000 leading construction businesses.
Book your online demo
Complete the form below and a member of our team will be in touch to book you an online demonstration of our software.