Clarke Construction Services switch from Xero to Evolution Mx
Clarke Construction (Services) Ltd, based in Walsall, are a multi-million-pound construction services business, predominantly focused on working with customers in the petroleum industry, with projects ranging from private fuel installations to oil refineries.
A previous Xero user, they were looking for a fully integrated, all-in-one construction-specific solution that would allow them to save time by avoiding duplication, along with recording job costs accurately.
In moving to our award-winning system Evolution Mx, they will benefit from implementing a fully configurable and scalable product that is both Making Tax Digital and Reverse Charge VAT compliant.
With more than 40 years of experience in the industry, our software is used by top-performing construction businesses to control contract costs, improve the bottom line, and get ahead of competitors with real-time reporting.
Martin Jackson, Account Manager at Integrity Software, said: "We're delighted to welcome Clarke Construction Services to the Evolution Mx family, and look forward to helping them transition away from Xero to our construction-specific software; I'm confident it will have a considerable impact on their business, and we look forward to seeing their results."
If your construction business is using Xero and you are looking for a more accurate, reliable system contact us to book your Evolution Mx demo today.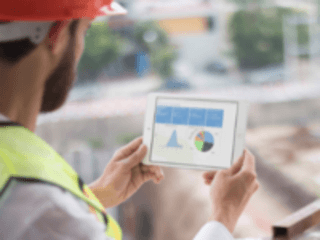 About Integrity Software
We have been providing construction software solutions to UK and Irish construction businesses for more than 40 years, and our fully-integrated construction accounting software is used by more than 1,000 leading construction businesses.
Book your online demo
Complete the form below and a member of our team will be in touch to book you an online demonstration of our software.