Boris Johnson Unveils £5bn Economy 'Build Back' Plan
Prime Minister Boris Johnson revealed recovery plans to rebuild the UK economy this week.
The PM promises to 'build back better, build back greener, build back faster and to do that at the pace that the moment requires', as he declared the Government will pump £5 billion to boost infrastructure plans throughout the UK.
This deal has the construction industry at the heart of the government economic growth strategy, which hopes to create new jobs and helps the country 'bounce forward' following the Covid-19 pandemic.
Just some of the PM's plans include £1.5bn for hospital maintenance, improvements to A&E capacity and the building of new hospitals, £100m just this year for almost 30 road projects, along with a further £10m to address the Manchester rail bottleneck, plus £142m for digital upgrades to 100 court rooms.
The Prime Minister said: "If we deliver this plan together, then we will together build our way back to health. We will not just bounce back, we will bounce forward – stronger and better and more united than ever before."
The Government also plans to publish their delayed National Infrastructure Strategy this Autumn, setting the direction on key infrastructure include energy, road, rail, flood defences and waste.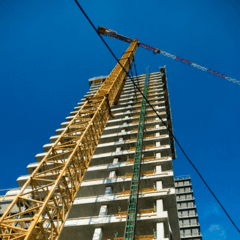 About Integrity Software
We have been providing construction software solutions to UK and Irish construction businesses for more than 40 years, and our fully-integrated construction accounting software is used by more than 1,000 leading construction businesses.
Book your online demo
Complete the form below and a member of our team will be in touch to book you an online demonstration of our software.