Multi-disciplined Norwich contractor Aspect Group Services selects Evolution Mx
Established in 1972, Aspect Group Services provide construction services throughout the private, commercial, and public sectors, handling all aspects of roofing, scaffolding and property services from their base in East Anglia.
Aspect had been 'making do' with a generic accounting system, Exchequer, for a number of years, and were constantly having to mould and bend the solution to try and make it meet their needs. They were keen to make the switch to a construction-specific platform that could confidently cater to the niche requirements of the industry.
Furthermore, inadequate support services offered from their current provider, with a number of unresolved support queries outstanding for months, hampering the business, left them feeling pretty dejected. With references from other local users of our software, Aspect was keen to see how Evolution Mx could meet their needs.
Cumbersome reporting routines were causing continuous headaches for the finance team, so they were delighted to see the slick dashboards and analytics capabilities Evolution Mx has to offer; quick access to real-time information, with customisable reports and advanced notifications benefits.
In addition to our core financial suite, the company will benefit from our intuitive electronic invoice processing software Invoice Register, Document Management for storage and management of all their documents, and CVR to quickly generate Cost Value Reconciliation reports to minimise any potential risks on the contracts.
Martina Dvorscakova, Accounts Manager at Aspect Group Services, explained that; "We are delighted to have chosen Evolution Mx as our new accounting and management software. Wasim Ahmed, Sales Director at Integrity Software and his team confidently navigated us through the entire sales process, ensuring the system could meet all of our specific requirements as a business, plus giving us complete peace of mind around the implementation stages of the project."
If you'd like to find out more about how our construction-specific accounting and management software could benefit your business, book your demo today.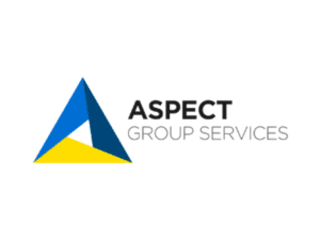 About Integrity Software
We have been providing construction software solutions to UK and Irish construction businesses for more than 40 years, and our fully-integrated construction accounting software is used by more than 1,000 leading construction businesses.
Book your online demo
Complete the form below and a member of our team will be in touch to book you an online demonstration of our software.