Another Microsoft Dynamics 365 user makes the switch to Evolution Mx
We're delighted to welcome another former Microsoft Dynamics 365 (formerly Navision) user to the Evolution Mx family, as engineered foundation solutions specialist Abbey Pynford joins Integrity Software.
Based out of Luton and with more than 30 years' experience in the field, Abbey Pynford are well positioned to achieve their ambitious growth plans with FD Jim Rumley at the helm.
A previous user of our award-winning software Evolution Mx, Jim was confident of the benefits it could bring to the business over their current Microsoft Dynamics 365 system.
The business will enjoy our 7 core modules, along with Dashboards & Analytics, to make real-time reporting more efficient, engaging and appealing, Invoice Register, to slash the time their team spends processing subcontractor and supplier invoices, and Plant Management to ensure they are effectively managing both their owned and hired plant items.
In addition to these modules, they have also purchased Document Management & Processing, Material & Subcontractor Purchase Orders, our dedicated CVR module and Excel Automation.
With such a strong suite of modules we are confident they will find Evolution Mx far more useful, efficient and easy to use than their current Microsoft Dynamics 365 solution.
Wasim Ahmed, Sales Director at Integrity Software, said: "Our team are thrilled to welcome Abbey Pynford to the Integrity family, and we are looking forward to implementing our award-winning Evolution Mx system which we're sure will exceed their expectations and support the businesses future growth."
He went on to say: "We are pleased to see another former Microsoft Dynamics 365 user realise the functionality, efficiency and productivity gains Evolution Mx could afford them, and make the switch. We look forward to supporting them for many years to come, and seeing the positive outcomes they experience as a result of the switch."
Are you a construction company frustrated with the limitations of your Microsoft Dynamics 365 (formerly Navision) system and investigating alternative options? We'd love to hear from you – book your demonstration today.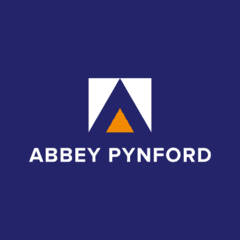 About Integrity Software
We have been providing construction software solutions to UK and Irish construction businesses for more than 40 years, and our fully-integrated construction accounting software is used by more than 1,000 leading construction businesses.
Book your online demo
Complete the form below and a member of our team will be in touch to book you an online demonstration of our software.