Integrity Software welcomes LMP Ltd to Evolution Mx
Integrity Software wishes to welcome Liam Maher Plant as one of our latest customers to introduce Evolution Mx to their business. The Civil Engineering, Construction and Slipform Kerbing contractor has been established since 1990 and has steadily grown the business operations in Ireland with projects nationwide.
Through this successful business growth, the Tipperary based company realised that they had greatly outgrown their current accounting system and needed much greater controls and accuracy around Project costing which was largely Excel based.
After receiving recommendations from other Evolution Mx users, LMP Ltd decided after detailed consultations and demonstrations of the system that the Evolution Mx software was capable of offering the features and functionality they need throughout their whole team to give them greater efficiency and accuracy of their project cost information vs their bill of quantities budget estimate which they can easily import to the system.
LMP Ltd also owns a large quantity of internal Plant items and it was essential that they could manage each piece of machinery per project and track costs and charging out more easily through the Evolution Mx Plant module. As the team are based on site as well as at their offices, LMP Ltd also liked the ability to access the system from anywhere through the Cloud.
On behalf of all the team at Integrity, we look forward to working closely with the staff at LMP Ltd and to helping them to achieve their objectives with the system.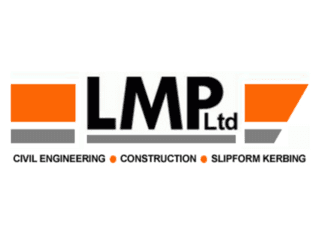 About Integrity Software
We have been providing construction software solutions to UK and Irish construction businesses for more than 40 years, and our fully-integrated construction accounting software is used by more than 1,000 leading construction businesses.
Book your online demo
Complete the form below and a member of our team will be in touch to book you an online demonstration of our software.