Summerhill Construction Co choose Evolution Mx to manage project costs
Integrity Software are delighted to welcome Summerhill Construction as one of our very latest clients to choose Evolution Mx as their preferred project cost management system. Established in 1968, the Cork based building and civil engineering contractor's client portfolio includes large multi-national corporations and private companies, in addition to both local and state authorities.
Experiencing ever increasing growth over recent years, Summerhill realised the challenges they faced with managing project costs efficiently over a wide range of contracts of varying sizes and budgets. This challenge led them to rethink if their Sage accounting system could meet their requirements moving forward or whether they needed to explore introducing an all-encompassing construction-specific project costing and accounting system that could become a single source of information for all project-related cost management, procurement, accounts and payroll for their team.
Following several consultations between the team at Summerhill and Integrity Software, Summerhill concluded that Evolution Mx could not only replace their accounting system with a user friendly construction management system, but also streamline project information from procurement to subcontractor management, document management and detailed analytics per project in real-time.
The intelligent workflows within Evolution Mx also offered to greatly improve approval process workflows both on purchase orders and supplier payment authorisations, as well as managing other areas of the company such as Plant Management and price tenders to suppliers.
On behalf of all the team at Integrity Software, we greatly look forward to working with Summerhill Construction as their software providers and to helping them achieve their goals through using our system. If you'd like to see how our construction-specific software can help you manage project costs effectively, book your demo today.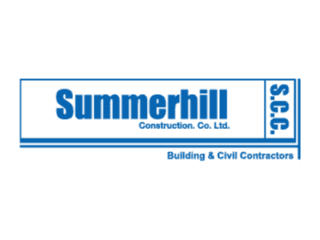 About Integrity Software
We have been providing construction software solutions to UK and Irish construction businesses for more than 40 years, and our fully-integrated construction accounting software is used by more than 1,000 leading construction businesses.
Book your online demo
Complete the form below and a member of our team will be in touch to book you an online demonstration of our software.