Foxdown Construction Upgrade to Evolution Mx
Founded in 1999, Foxdown Construction have built a reputation of providing quality construction solutions across Surrey, Sussex and the South East.
Having used our construction-specific software for a number of years, Foxdown Construction are the latest Integrity Software customer to upgrade to Evolution Mx, the newest version of our software.
By upgrading to Evolution Mx, they can now benefit from our additional modules such as Invoice Register and Business Analytics & Dashboards.
Foxdown Construction will now have access to advanced reporting capabilities with our Business Analytics & Dashboards module. This powerful reporting tool will ensure they have instant access to any data stored in the system such as contracts, accounts, suppliers, and subcontractors.
Using our Invoice Register module means that any invoice received via email will be automatically entered into Evolution Mx, ready for processing. This improves the efficiency of invoice processing as there is no need for scanning or uploading the invoice into the system.
We look forward to continuing to support the team at Foxdown Construction for many years to come.
If you'd like to see how our construction-specific accounting software, Evolution Mx, can benefit your business, book your demonstration today.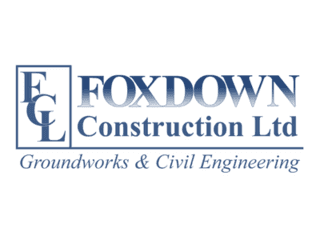 About Integrity Software
We have been providing construction software solutions to UK and Irish construction businesses for more than 40 years, and our fully-integrated construction accounting software is used by more than 1,000 leading construction businesses.
Book your online demo
Complete the form below and a member of our team will be in touch to book you an online demonstration of our software.