Braham Electrical power up with Evolution Mx
Integrity Software are delighted to welcome Braham Electrical as a new client to our Evolution Mx software. Based in Warrenpoint, Braham Electrical is a full-service electrical contractor that serves commercial, industrial, and residential sectors. Founded in 1972, they have been completing projects across Northern and Southern Ireland for 50 years.
After a several consultations and a detailed evaluation process, Braham Electrical decided to replace their Sage solution with our fully integrated construction accounting software, Evolution Mx. By investing in Evolution Mx, they now have the benefit of job costing, accounts, payroll, and document management all in one system.
As well as the core accounting and job costing functionality, Braham Electrical will also be benefitting from additional modules such as Invoice Register, to speed up the processing of supplier invoices electronically and Business Analytics, to get access to real-time data on all aspects of projects and the company.
For their trade counter electrical wholesalers, Braham Electrical have also invested in Trader, our Electronic Point of Sale (EPOS) and accounting software. Trader is an easy-to-use EPOS software system that allows you to easily access and view customer information, manage margins and pricing and easily create customer quotations, invoices and more.
On behalf of all the team at Integrity Software, we look forward to working with Braham Electrical for many years to come.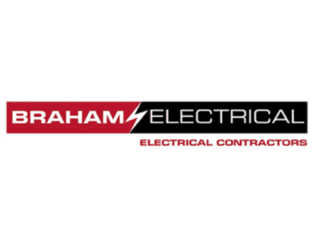 About Integrity Software
We have been providing construction software solutions to UK and Irish construction businesses for more than 40 years, and our fully-integrated construction accounting software is used by more than 1,000 leading construction businesses.
Book your online demo
Complete the form below and a member of our team will be in touch to book you an online demonstration of our software.