GEM Group advance to next level of efficiency with Evolution Mx upgrade
Longford based main contractor Gem Construction have been a long established leader in the Irish Construction industry for over 40 years. Working mainly in Commercial and Public sector projects, Healthcare, Fit Out and Residential, the company is highly regarded for the trust and long term relationships it holds with clients and for the certainty and value it brings to the delivery of construction projects across a wide range of sectors – be it a new build, refurbishment or restoration scheme.
As a long term customer and user of Integrity Software and our Evolution M portfolio of accounting, payroll and contract costing systems, we have also built with Gem a long term working relationship as their software providers.
Gem Construction has a belief in embracing digital construction by using industry-leading software across the company to improve efficiency and after consultations with Integrity Software, they felt it now was the right time to make further improvements and upgrade their system to our very latest Evolution Mx system.
Gem believes by using our Evolution Mx platform and our Invoice Register system for managing supplier invoices electronically, they can greatly improve the efficiency with supplier invoice processing. Our Business Analytics module will also give them a powerful reporting tool to design and view any information relating to contracts, accounts, suppliers and subcontractors while they also greatly benefit from a modern user friendly interface to create Dashboards and personalised views on key performance indicators.
On behalf of the team at Integrity, we welcome Gem Group to the next step of their journey with us and look forward to continuing to develop our products for the needs of their future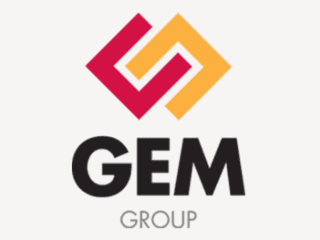 About Integrity Software
We have been providing construction software solutions to UK and Irish construction businesses for more than 40 years, and our fully-integrated construction accounting software is used by more than 1,000 leading construction businesses.
Book your online demo
Complete the form below and a member of our team will be in touch to book you an online demonstration of our software.