Pauley Ltd Upgrades to Evolution Mx
Based in Milton Keynes, Pauley Ltd, is an award-winning construction company that specializes in renovation, restoration, and new-build developments.
They are the latest Integrity Software customer to upgrade to Evolution Mx, the newest version of our construction-specific accounting software.
By upgrading to Evolution Mx, Pauley Ltd will benefit from several additional features such as Business Analytics, Document Management, and Invoice Register.
Business Analytics will allow Pauley Ltd to instantly generate key business reports with the most up-to-date information. Invoice register will allow them to speed up their invoice processing time as they can now receive invoices directly into the Evolution Mx system.
By boosting the efficiency of these core business processes, Pauley Ltd can spend more time focusing on their bespoke projects for their clients.
We look forward to continuing to support Pauley Ltd and guiding them through the implementation process.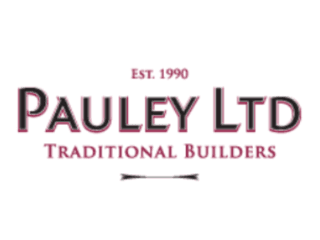 About Integrity Software
We have been providing construction software solutions to UK and Irish construction businesses for more than 40 years, and our fully-integrated construction accounting software is used by more than 1,000 leading construction businesses.
Book your online demo
Complete the form below and a member of our team will be in touch to book you an online demonstration of our software.