Integrity Software win prestigious industry award for the fifth time
We're delighted to have won the Project Accounting Software of the Year award at the 2021 Construction Computing Awards, for the fifth year in a row.
The Construction Computing Awards showcase the best providers of technology, tools and software solutions in the construction industry, and we are delighted to have won this award in such a hard-fought category.
This award was voted for by our customers throughout the UK and Ireland, making it even more special to receive this recognition from the construction businesses that rely on our software all year round, to help them successfully run their businesses.
Being able to receive this award in person this year has been a great way to celebrate the past year and how hard everyone has worked even through challenging times.
If you'd like to see why our construction-specific accounting and management software is has won so many awards, please book your demo today.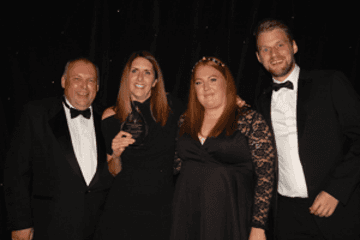 About Integrity Software
We have been providing construction software solutions to UK and Irish construction businesses for more than 40 years, and our fully-integrated construction accounting software is used by more than 1,000 leading construction businesses.
Book your online demo
Complete the form below and a member of our team will be in touch to book you an online demonstration of our software.