Clifton Nurseries Invest in Evolution M
Clifton Nurseries offer a wide range of services - including garden design, landscaping, planting, garden maintenance and trade. Its heritage dating back to 1851, the business has a reputation for exceptional quality and service, as well as winning numerous Chelsea medals over the decades.
With sizeable projects being completed for a varied portfolio of clients and services, Clifton Nurseries required a fully integrated management solution which could track jobs from end to end. By investing in Evolution M the business will be able to control day to day operations through both high level and detailed views. Evolution M has the ability to be tailored to an individual businesses needs through its modular nature. With integral accounting functionality coming as standard, Clifton Nurseries added on modules including; Document Management, Stock Control and Sales Ordering in order to suit their needs.
We look forward to working with and supporting Clifton Nurseries for years to come. For information on how an integrated construction management system could work for you, get in touch.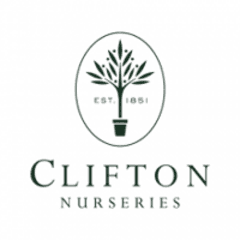 About Integrity Software
We have been providing construction software solutions to UK and Irish construction businesses for more than 40 years, and our fully-integrated construction accounting software is used by more than 1,000 leading construction businesses.
Book your online demo
Complete the form below and a member of our team will be in touch to book you an online demonstration of our software.