Integrity Software named Best Technology Partner at Building Innovation Awards
In a glittering award ceremony in Manchester last Wednesday [23rd October 2019] Integrity Software were crowned Best Technology Partner at the Building Innovation Awards.
The awards bring together a wide range of different businesses operating within the construction technology sector, to recognise and celebrate the pioneering individuals, organisations and partnerships that are embracing emerging technologies and digital transformation in order to take UK construction to the next level.
Up against stiff competition in their category, including Congrid, Bluebeam Inc. and Hydrosphere Innovations, it was ultimately Integrity's cutting edge construction-specific accounting software and team of industry experts that led them to victory.
The judges' comment summed up Integrity Software's mission perfectly:
"Any product that can make dealing with the taxman easier can only be a good thing! This product offers real insights into costs, enabling organisations to make more informed decisions about their activities. This technology has the opportunity to encourage some real positive behaviour changes in the sector."
Sophie Hurst, Managing Director, was delighted to bring home yet another award to the company's Lincoln office, saying: "This award wouldn't have been possible without such a hard-working, talented team and I'm immensely proud of all of them."
This award joins the Construction Accounting Product of the Year award which Integrity have scooped at the Construction Computing Awards for the past 2 years running, along with a raft of others.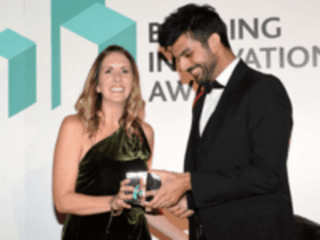 About Integrity Software
We have been providing construction software solutions to UK and Irish construction businesses for more than 40 years, and our fully-integrated construction accounting software is used by more than 1,000 leading construction businesses.
Book your online demo
Complete the form below and a member of our team will be in touch to book you an online demonstration of our software.