R H Irving lays firm foundations for future growth with Evolution Mx
Carlisle-based R H Irving Construction Ltd and sister business R H Industrials Ltd together cover Civil Engineering, General Construction, Utilities and Security System disciplines.
Having enjoyed many years of using the Evolution platform which has proved a dependable base for contract costing, accounts and payroll, the company sought to improve its business system further with software upgrades now providing further automation and digitisation across the business.
Business Analytics, budget management, plant handling and invoice automation will help reduce the manual processes involved in contract management and accounts production. The upgrade will provide further savings across all areas of administration, contract handling and company reporting.
Integrity Software look forward to supporting growth for the business for many more years to come. If you'd like to find out more about Evolution Mx and how it could help your construction business to be more profitable and efficient, book your demo today.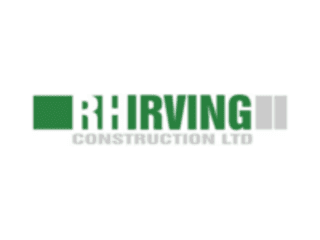 About Integrity Software
We have been providing construction software solutions to UK and Irish construction businesses for more than 40 years, and our fully-integrated construction accounting software is used by more than 1,000 leading construction businesses.
Book your online demo
Complete the form below and a member of our team will be in touch to book you an online demonstration of our software.