Collard Group partner with Integrity Software to upgrade and integrate their core systems, maximising efficiencies and collaboration across the Group
Collard Group, one of the leading demolition and waste management companies in the South of England is implementing Integrity's Evolution Mx software to harmonise their accounting software across the Group and to improve forecasting, budgeting and reporting to achieve greater financial planning.
The privately-owned family business was established over 25 years ago and has grown significantly, particularly in the last five years, now boasting over 400 staff and nine recycling centres across five counties. Following a number of acquisitions including that of Raymond Brown Waste Solutions in October 2019 the time had come to review the systems and processes used across the Group.
They engaged Integrity Software, with the help of construction specialist/change management trouble-shooter, Nicola Hindle, to help achieve a wide-ranging business process change. This included extending the use of the Evolution product into its latest acquisition and upgrading to the latest Mx version.
Through its highly supportive approach and operations-centric culture, the Collard Group has worked hard to develop positive and progressive relationships with its clients, built on mutual trust and respect. The company is set to turnover in excess of £50m in 2020, across its four divisions – Contracting (including demolition and metal recycling), Environmental (waste management and recycling), Aggregates and Ready Mix Concrete.
Andrew Snowden joined the company as Group FD in December 2019 and the Group Managing Director and founder, Robert Collard, has reorganised the business and the executive team into the four divisions, to formally integrate Raymond Brown Waste Solutions and provide a platform for further development.
The upgrade and wider utilisation of Integrity's product as the core accounting and reporting system is designed to support the new organisation, with better processes, automation and control.
Nicola Hindle developed a high-level systems specification document and ran a series of workshop sessions with existing suppliers Integrity and Sage. Focussed on the need to standardise back-office accounting while catering for the needs of some very different businesses, the team decided that an upgraded version of their existing construction-specific solution was the best way to progress.
Andrew Snowden commented: "Integrity demonstrated that their more recent Mx product was a significant progression from what was already a robust and flexible accounting solution. I'm enjoying working with an enthusiastic team who will help us implement an improved platform, taking advantage of some pre-existing sector-specific functionality but also providing solid solutions to more generic business operations."
Wasim Ahmed, Sales Director at Integrity Software, said: "Recent years have seen longstanding customer R Collard Ltd go from strength to strength and develop into Collard Group. I am delighted that they selected us and our award-winning Mx solution allowing us to continue to support and help them execute their growth plans. We will now have the digital technologies in place providing additional layers of scrutiny and improve processes on future projects. The Integrity team looks forward to supporting Collard Group for many years to come, as they grow their business and boost their margins through increased productivity and cost visibility."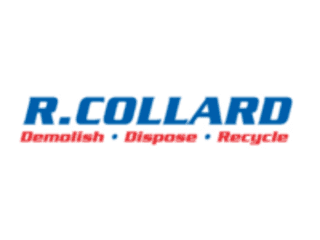 About Integrity Software
We have been providing construction software solutions to UK and Irish construction businesses for more than 40 years, and our fully-integrated construction accounting software is used by more than 1,000 leading construction businesses.
Book your online demo
Complete the form below and a member of our team will be in touch to book you an online demonstration of our software.