Kirkman & Jourdain improve efficiencies with Invoice Register
Expert building contractors and shopfitters Kirkman & Jourdain have worked with some of the best-known organisations in the country since 1983, including numerous councils, hospitality giants, and even Royal Mail.
At the beginning of the nationwide lockdown and with their back-office teams thrust into home working, the company enquired about Integrity Software's Invoice Register software, allowing invoices to be received into their accounting system by email.
Understandably, not having to print and scan invoices became essential with their accounts team not in their usual office setting.
Wasim Ahmed, Sales Director at Integrity Software, said: "The benefits afforded by Invoice Register, our email received invoice handling software became clear very quickly, with the majority of office staff working from home during lockdown.
"As a result we had scores of customers implementing our Invoice Register software throughout the UK's lockdown period, and long-standing Integrity customer Kirkman & Jourdain are amongst the latest. Our Professional Services team look forward to getting the software up and running, and we can't wait to seeing how many hours the business will save each week as a result."
If you'd like to see our innovative Invoice Register software in action, and see how much time it could save your accounts team each week, please book your demo today.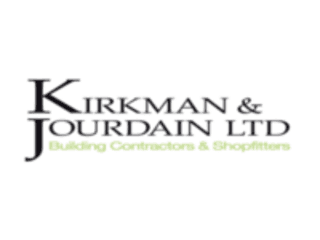 About Integrity Software
We have been providing construction software solutions to UK and Irish construction businesses for more than 40 years, and our fully-integrated construction accounting software is used by more than 1,000 leading construction businesses.
Book your online demo
Complete the form below and a member of our team will be in touch to book you an online demonstration of our software.