R W Armstrong choose Evolution Mx
R W Armstrong is a residential builder in Hampshire providing high quality building services for the county as well as for most of the South of England. Its traditional ethos and expert craftsmanship has built a reputation for high class refurbishments and renovations of country homes, as well as period townhouses and listed properties.
Like many other leading construction companies, R W Armstrong are constantly striving to improve efficiencies, cut costs and improve their margins, and they have recently upgraded to our newest software, Evolution Mx, to assist with this.
The Business Analytics module with its intuitive and easy to read dashboards will make reporting quicker and easier, and give the management team access to real-time data in an instant.
The team have also chosen to dramatically reduce time spent processing supplier invoices by selecting our Invoice Register module, too. In doing so they will completely eliminate the printing, scanning and physical storage of paper invoices, instead receiving them directly into the accounting system for processing.
Grace Hall, Finance Director at R W Armstrong, said: "We're looking forward to the productivity gains Evolution Mx will allow our team, and the remote working capabilities are a huge bonus, too. Having easy access to real-time information on contract costs and other vital business data is going to make management reporting a far simpler task, too."
Wasim Ahmed, Sales Director at Integrity Software, said: "I'm really pleased R W Armstrong have moved across to our newest software, Evolution Mx. I have no doubt it's going to further power the growth of this ambitious fourth-generation family business."
If you'd like more information about our construction-specific accounting and management software, our team are happy to help. Book your demonstration today so see how Evolution Mx could benefit your business.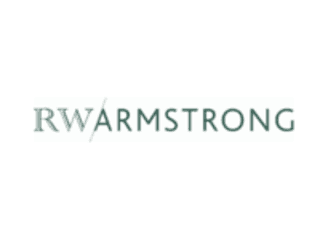 About Integrity Software
We have been providing construction software solutions to UK and Irish construction businesses for more than 40 years, and our fully-integrated construction accounting software is used by more than 1,000 leading construction businesses.
Book your online demo
Complete the form below and a member of our team will be in touch to book you an online demonstration of our software.