Claret Civil Engineering Ltd turn paperwork and spreadsheets into digital forms
Opinions remain divided on the construction sector's ability to adapt to change and embrace new technology. Considering the number of challenges that 2020 has thrown at us, could 2021 finally be the year that construction firms modernise and truly adopt digital working?
One such forward-thinking company, Claret Civil Engineering established 26 years ago and lead by MD Andy Gibbons and his team, has expanded to become a leading Tier 1 and Tier 2 contractor operating across a range of sectors including clean water, water recycling, pipeline; industrial, housing and major infrastructure projects, approached Integrity to achieve just that.
Wasim Ahmed, Sales Director at Integrity Software explained, "Rather than working with paper forms and bulky spreadsheets or sharing information over email, Integrity Software provides organisations with the tools to build customised digital forms for use on desktops and mobile devices, online or offline. The information captured and collected via digital forms is automatically digitised and structured. This means that data can be effortlessly organized, validated and stored – avoiding the need for error-prone manual data processing."
Phil Norman, Health, Safety and Environmental Director at Claret, commented "Maintaining manual health and safety records, HAVS and RAMS on construction sites is becoming problematic. This new software will not only assist us in mitigating risks but also allow us to track and improve daily processes with real-time data at our fingertips."
The Claret team have purchased a 100-user system, including automated e-invoicing and remote timesheet portals with the ability to measure the business performances via custom dashboards and improved analytic functions.
If you'd like to find out more about how our construction-specific accounting and management software could help progress your digital transformation, book your demo today.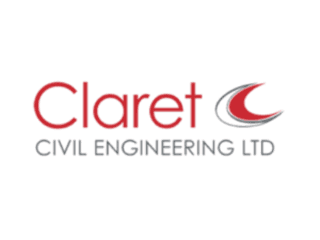 About Integrity Software
We have been providing construction software solutions to UK and Irish construction businesses for more than 40 years, and our fully-integrated construction accounting software is used by more than 1,000 leading construction businesses.
Book your online demo
Complete the form below and a member of our team will be in touch to book you an online demonstration of our software.