To replace two separate accounting and CIS systems, Gipping Construction Ltd implemented Evolution M to benefit from a fully integrated financial management system.

About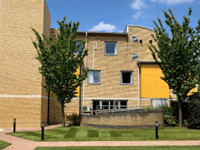 Gipping Construction works in the public and private sectors providing a responsive and comprehensive construction service throughout East Anglia.
With an extensive portfolio of projects ranging in size from £10,000 to £3,000,000, Gipping undertakes a broad spectrum of projects for a variety of clients, from refurbishments and conversions to large scale design and build new projects.
Challenge
Gipping Construction Ltd were previously running two separate systems to manage their financials and CIS (Construction Industry Scheme).
Following the end of life of their bespoke CIS system, their only option was a costly upgrade to the Access Dimensions CIS module.
"We were looking for a flexible fully integrated Accounting / Job Costing Package that would allow us to control the business both now and in the future as we grow. Commented Gipping Financial Director Paul Orriss.
Integrity spent time with us understanding our current requirements whilst using their knowledge of Evolution M to offer ideas on how we could use it in the future to improve our controls and productivity and utilise more of its functionality."
Solution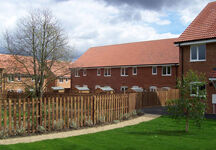 Evolution M is a financial accounting and contract management system specifically designed for businesses operating in construction which enabled Gipping Construction to consolidate their information and processes into one fully integrated system, thus reducing duplication of data entry and improving the accuracy and availabiltiy of crucial information.
Following the successful implementation of Evolution M, Paul Orriss commented, "Integrity agreed with us a timetable for the changeover from our old system to the new, with milestones, ensuring that we achieved a seamless change over on time and to budget."