Integrity Software Launch Cloud-Based Version of Evolution M
We are pleased to announce that we have launched a cloud-based version of our award-winning construction accounting software, with a number of customers already using the web-based system.
Since the business was established more than 30 years ago we have specialised in software solutions for the construction industry, with our industry-specific accounting and job costing software helping thousands of users throughout the UK and Ireland control their project costs, manage subcontractors more effectively, and ultimately control their bottom line.
After years of research and development, we are delighted to announce that we have diversified into the SaaS (Software as a Service) space, making our products even more accessible and attractive to all areas of the construction industry, from start-up businesses to multi-million pound contractors.
Improved affordability
One of the key benefits of our new SaaS offering is improved affordability. Removing the upfront cost for users and instead spreading the costs throughout the year on a monthly basis is an attractive alternative for those who prefer to manage their cash flow in this way.
The cloud-based hosted solution will also remove the need for an on-premise server, which can represent a considerable outlay for smaller construction companies just starting out.
Additional functionality
And whilst our hugely popular Evolution Mx software was already a cloud-based system, there were some functions that still needed to be completed within the hosted software itself. Now users can benefit from a fully-fledged cloud-based system, making it even easier for users to work remotely.
Accessible for all operating systems
The addition of a cloud-based offering will also make our software accessible to Mac users, through the use of a web-based Virtual Machine (VM).
Sophie Hurst, Managing Director of Integrity Software, said: "For years we have come up against cloud-based competitors when it comes to new business, and whilst the functionality, flexibility and competency of our software certainly held its own - with many companies actually preferring an on-premise solution – we recognised that the market is changing, and we felt the time was right the develop our own cloud-based version of our software to give potential customers more choice."
We will continue to offer our award-winning construction-specific management software as a hosted on-premise solution – meaning companies host the software themselves on a server on their own premises – along with this new cloud-based option.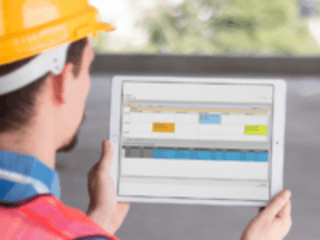 About Integrity Software
We have been providing construction software solutions to UK and Irish construction businesses for more than 40 years, and our fully-integrated construction accounting software is used by more than 1,000 leading construction businesses.
Book your online demo
Complete the form below and a member of our team will be in touch to book you an online demonstration of our software.