LIVE@ Events 2015: A Year in Review
In 2015 Integrity Software hosted LIVE@ Events in six stadiums across the UK and Ireland: Stirling, Coventry, Bolton, Colchester, Newbury and Dublin. These events offer a unique opportunity to our users to meet the team, spend time seeing the future of their specialised software and have one-to-one support sessions with our expert software support specialists.
"I think our users really benefit from a one-on-one sessions with an Integrity Software expert, as this gives them instant and personalised support." – Matt Dineen, Integrity Software Support Manager
"This is an excellent opportunity to meet those using our system and inform them of the changes we are making to ensure that our software is the best choice for them. It's also an ideal situation for those users to speak to us about any questions they have about the software and the future of it's development" – Gary Cassinelli, Integrity Software Development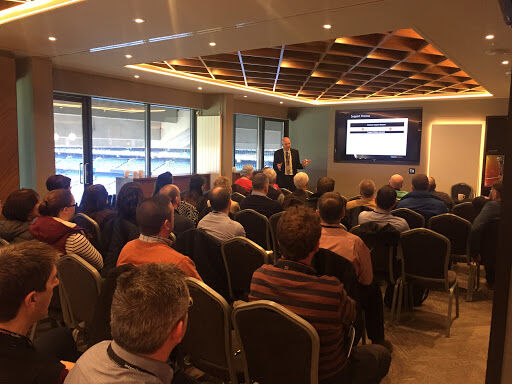 The LIVE@ Events give attendees a wide variety of choice in what they would like to learn or see. There is a large menu of presentations and support zones throughout the day which means our guests never find themselves short of options that are tailored to their specific needs.
"I wouldn't change a thing as we found the day very informative." - Sara Pettitt of Valley Reinforcement Ltd.
"The Dublin LIVE@ Event was very interesting! All of the Integrity team were very friendly and helpful and lunch and coffee was lovely. Thank you for hosting the event!" - Kendra McDowell, S McConnell and Sons Ltd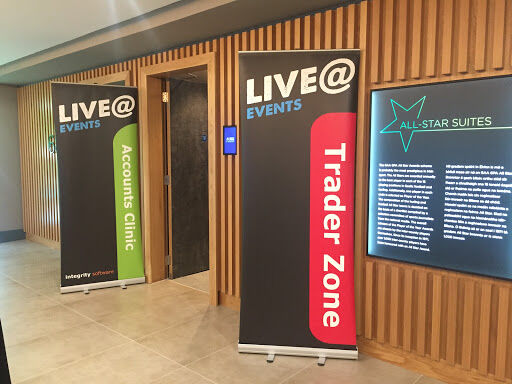 Sophie Hurst, Managing Director of Integrity Software says that these events are not only useful for our attendees, but vital to the future of Integrity Software:
"2015 has been a hugely successful year for the Integrity Team and these LIVE@ Events have been a big part of it. Offering our users the chance to engage with our experts is what we offer, but these events are a two-way street. It is just as important for us to listen to our guests as their questions and feedback inform our choices for the future. So we give a sincere thank you to everyone who took the time to come to see us. We hope to see you again next year."