Integrity Software joins Construction Industry Federation Conference 2017
Bringing together the key stakeholders from the entire national construction eco-system, one of the main themes of this years' conference was to look to the future of the industry and explore the critical issues of how technological advances promise to enhance productivity and boost ROI. With over 500 delegates and senior professionals from the construction sector in attendance, An Taoiseach Leo Varadkar and housing minister Eoghan Murphy TD, both delivered key note speeches on government initiatives to stimulate the construction sector, housebuilding and civil engineering projects.
Throughout the day, the Integrity team were able to demonstrate the Evolution M software solution and discuss ways that could improve businesses visibility and control among key areas of contract costing, subcontractor management and business reporting. Delegates in attendance also enjoyed discussing the latest advances in technology for mobile working, procurement, accounting and payroll.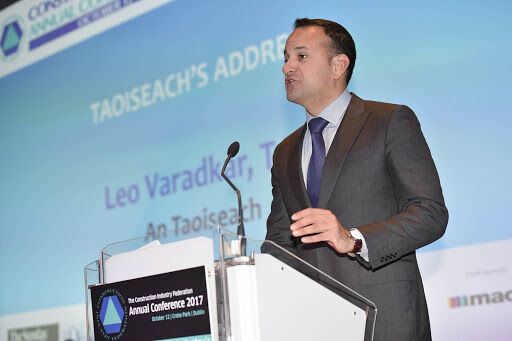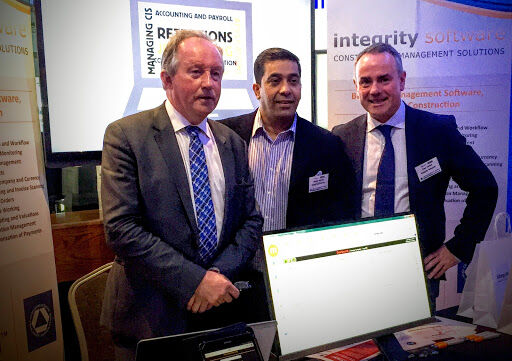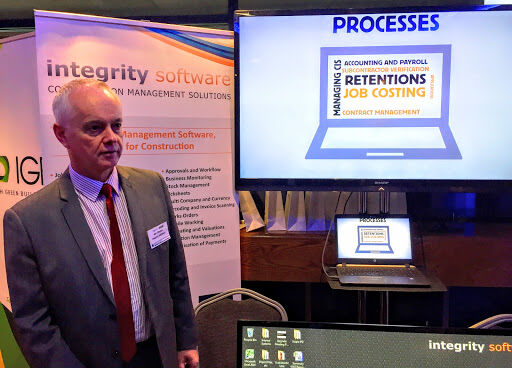 Pictured at the conference are An Taoiseach Leo Varadker, Tom Parlon, Director General of the CIF, Wasim Ahmed, Sales Director Integrity Software, Paul Corbet, Senior Account Manager Integrity Software and Ken Weston, Evolution M Product Specialist.
If you would like to realise the benefits of upgrading to Evolution M, call us today on +353 (01) 435 8531 or +44 (0) 3543 403040 or contact us here.