Konform swap Quickbooks for construction-specific Evolution Mx
Konform (UK) Ltd are the latest leading construction company to make the switch to our construction-specific accounting and management software, Evolution Mx.
The southeast groundworks company have rapidly grown from a £3m turnover company to a £14m one, in turn outgrowing their generic accounts package, Quickbooks.
With a greater need to record and manage contract costs, our award-winning Evolution Mx system will enable the team at Konform to gain tighter control and visibility of contract costs.
Our intuitive Invoice Register module will speed up the processing of supplier invoices, and real-time Dashboards will allow the team instant visibility of key business information to aid decision making.
Another key driver in Konform's decision to move away from Quickbooks to our construction-specific system is the ability to effectively manage purchase orders, retentions and intercompany transactions, which Evolution Mx is capable of.
We look forward to working with the team at Konform to implement the new system, and see the transformative effect our software will have on their business.
If you'd like to find out more about Evolution Mx and how it could benefit your business, book your demo today.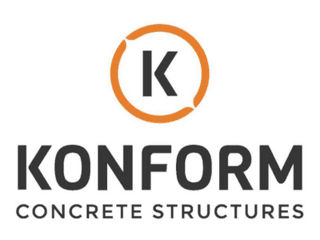 About Integrity Software
We have been providing construction software solutions to UK and Irish construction businesses for more than 40 years, and our fully-integrated construction accounting software is used by more than 1,000 leading construction businesses.
Book your online demo
Complete the form below and a member of our team will be in touch to book you an online demonstration of our software.